The Men of Alna resemble our men,and most of their society is on the level of the late Middle Ages.
Divisions
Edit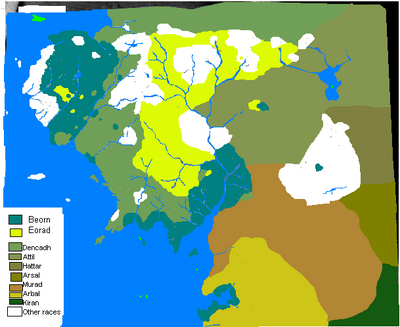 Nine house of Men
Edit
Peoples in the Second Age
Edit
Men of the West (descendants of the House of Beorn. )
Northmen  (descendants of the House of Eorad- mostly in Ravediar)

Western group
Southern group
Northern group

Hillmen (descendants of the House of Dencadh)

Northern group

Hillmen of Tartheglor
Hillmen of Ceredion

Southern group

Easterlings
Ad blocker interference detected!
Wikia is a free-to-use site that makes money from advertising. We have a modified experience for viewers using ad blockers

Wikia is not accessible if you've made further modifications. Remove the custom ad blocker rule(s) and the page will load as expected.