Dúnerim
Race
Men
Culture
Men of the West,[1]
Names
Homes
Eriedún ,Intór
Total population
approximately 4 million
The Dúnerim are a mannish people originally from southern Arhadan and northwestern Ailenyar, now dispersed throughout Eriedún and Intór.
Appearance
Edit
The Dúnerim are taller than other  Men and have black hair.
The Dúnerim field the best human soldiers.
The Dúnerim recruit regular swordsmen with large circular or oval shields.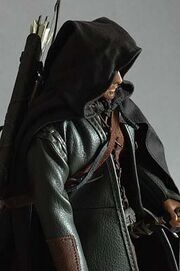 They also maintain an elite archer force, best developped in Rhaglad as the Hísinyarim rangers.
The Dúnerim recruit also fully armed knights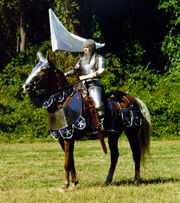 The Dúnerim society is a feudal one. On the top stands the king, then vassals, bearing the ttile Hír .Each of the Híri governs his region and grants land to the knights, who further give land to squires and the squires to peasants.
Divisions
Edit
Dúnerim of the North

Dúnerim of Eriedún

Dúnerim of Arhadan= Arheddain
Dúnerim of Ailenyar

Dúnerim of Myneimar